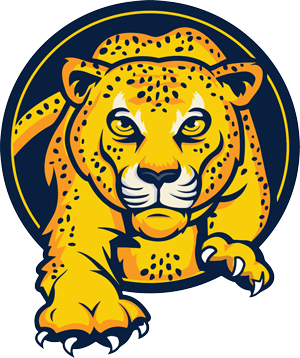 Volunteer Opportunities
Match your talents with our needs
Advocacy Committee
The advocacy committee promotes advocacy on behalf of children and family engagement.
Audit Committee
The audit committee conducts audits and financial reviews in accordance with PTA Bylaws.
Book Fair
We inspire a love for reading, in both English and Spanish, through our week-long Scholastic Book Fairs held in the Fall during Fall Festival and Spring around April.
Cultural Celebrations
This new committee has been created to support a SIT (School Improvement Team) strategic priority and core tenet of Collinswood's mission.
Daughter Dance
A gem of an event for our daughters held in the Spring, in February or March.
e-Newsletter
This team is part of the communications committee and assembles, produces, and distributes an e-Newsletter 1-2 times per month.
Extracurricular Activities Liaison
Do you have ideas for new before or after-school activities we should offer?
Fall Festival
Our signature PTA fall event, the Fall Festival is a fun-filled day of games, bounce houses, face-painting, food trucks, and more for the entire Collinswood community.
Field Day Support
Need 1-2 parents to work with the Principal and Staff to support the planning and coordination of volunteers on the day of Spring Field Days.
GroupMe
GroupMe is a mobile group messaging app that serves as one of our primary methods of distributing information quickly and efficiently.
Helping Hands
Each Friday morning from 9:15 AM to 11 AM parents may assist teachers with various small tasks such as making copies, cutting, stapling and more.
Invest in Your Child Campaign
This is our primary PTA fundraising campaign with a Fall and Spring drive to solicit financial donations from parents and local corporate sponsors.
K-3 Parent Socials
This committee is dedicated to creating camaraderie and inclusivity among parents via casual social gathering events and neighborhood park meetups.
Kindergarten Events
These events provide a warm welcome to new Kindergarten families at the start of the school year. Volunteers plan and deliver a welcoming and inclusive experience for new families.
Middle School Events
This committee will work closely with the Principal and staff to create memorable experiences for our middle school students.
Nominating Committee
The nominating committee works to identify talented, motivated, and responsible individuals to serve as PTA Officers of Collinswood PTA.
PTA Connections
This small committee will use their creativity and expertise to organize a few fun social gatherings.
Room Parent Coordinator
The Room Parent Coordinator ensures all room parents in each grade level work together to plan, promote and carry out class parties, snacks and any teacher special requests.
School Beautification (Indoor)
This team of parents contribute their time and talents toward the beautification of the inside of the school.
School Beautification (Outdoor)
This team of parents contribute their time and talents toward the beautification of the school outdoors.
Social Media
The PTA uses Facebook and Instagram to distribute information, highlight events, and share photos and other opportunities.
Son Event
A high-energy event designed to delight our sons held in the Spring.
Spanish Translations
We rely heavily on volunteers willing to translate various communications-related items from English to Spanish.
Spirit Wear
This team determines merchandise assortment, manages the vendor relationship, and runs "pop-up" style sales booths at PTA back-to-school events.
Staff Appreciation
During Teacher Appreciation Week in early May, the PTA rallies to show our teachers and staff how much we love and appreciate them for all that they do.
Taste of Collinswood Potluck
Our signature Spring multicultural potluck dinner and a wonderful way we celebrate the cultural diversity of Collinswood.
Uniform Sales
Help organize and sell used uniforms to benefit Advocacy needs.
Visiting International Faculty Coordinator
Help our Visiting International Faculty get situated in Charlotte at the start of the school year.
Website
The PTA website is frequently updated with new events, news, and information for our school community.